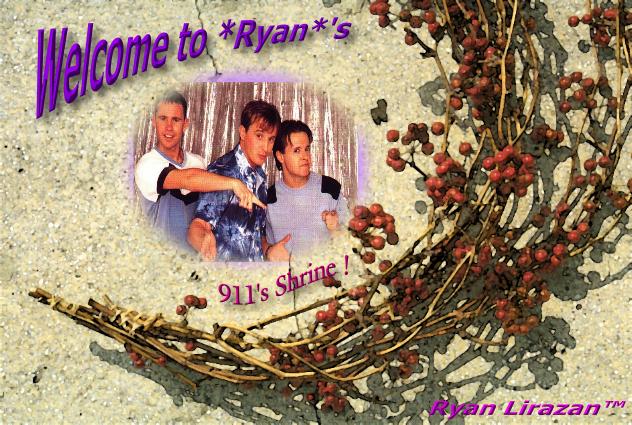 =-=-= ! Enter 911 Shrine ! =-=-=

April 7, '98
My site is currently a member six webrings, The 911 Webring, The 911>UK Webring, The LSM Webring, Kara's Boyband Webring, The Solar Star Webring, and The Brit Pop Webring.
Or if you are a bit bored, THEN JUST
GO TO THE GUESTBOOK AND SIGN *please*!!!
thanks anyway for your effort to visit !
~~~~~~~~~~~~~~~~~~~~~~~~~~

All Rights Reserved

İRyan-Joseph B. Lirazan™